The Director General was at the Air Force War College in Makurdi to deliver a lecture on Manufacture of Indigenous Military Hardware and Military Industrial Complex in Nigeria: DICON in Perspective. The DG was accompanied by the Director of production Air Cmdre F Ekpah and Director Legal Services, Mrs. Kike Bello.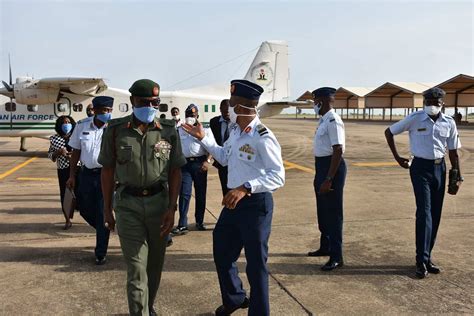 The DG was given a warm welcome by the Commandant before proceeding on his lecture where he made a PowerPoint presentation highlighting a brief biography of DICON by comparing it to the present days and some of its achievements.
The DG also spoke about the new production line and the renovations carried out on the factory which has given it a new look and drastic transformation.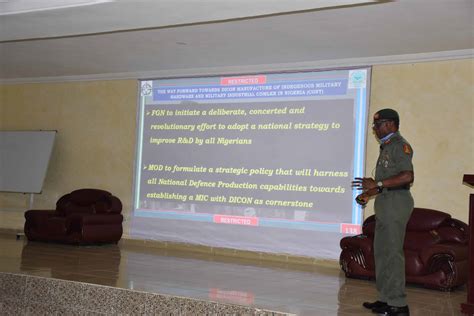 During the course of the presentation, he challenged the officers that if anyone can present a paper on how  to produce a military hardware he will reward the person with N200,000 (Two Hundred Thousand Naira)
An interactive session followed after the presentation where other guests also made their presentations before the closing remarks by the Commandant AVM Ladan.